Our Governors
Governors provide strategic leadership and accountability in all St Christopher's Multi Academy Trust schools however, the ultimate responsibility for the school lies with the Board of Directors with much of the work delegated to the Local Governing Body (LGB).
The LGB has three core functions:
· Ensuring clarity of vision, ethos and strategic direction
· Holding the headteacher to account for the educational performance of the school and its pupils
· Overseeing the financial performance of the school and making sure its money is well spent
Governors set the aims and objectives for the school and set the targets/policies for achieving those aims and objectives. They monitor and evaluate the progress the school is making and act as a source of challenge and support to the headteacher.
Governors bring a wide range of skills and expertise from their professional lives to the governing board, the schools benefit greatly from working with skilled volunteers.
Governors have specific areas of responsibility:
Chair of Governors: Kirsty Sidgreaves
Vice-Chair of Governors: Andrew Thomas
Safeguarding Lead: Maddy Carr
Clerk to the LGB Sam Brown
If you are interested in becoming a governor, please email the clerk.
Kirsty Sidgreaves (Chair)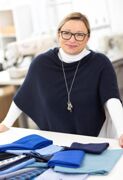 I was born up in the bonnie Highlands of Scotland.  We left Scotland when I was quite young and moved from country to county.  The longest stays included America, Germany and Austria.  We returned to the UK when I was a teenager and I later graduated in European Business Studies with German and Spanish.  I followed my dad's footsteps into the world of business. I spent all my career in the corporate world working my way up the career ladder.  Working in industry gave me the great opportunity to travel the world mainly across Europe and included time in Chicago and China.  During this time, I also graduated from Exeter University with a Masters in Business.  After 25 years I decided to follow one of my life time's ambitions to create and build my own business.  I am now the Founder and Owner of a children's lifestyle brand Sid and Tumble.   
In other parts of my life, I am married to Martin and we have a pony, tractor loving son Alex who attends Meavy School.  We love travelling, eating out and spending time with our friends and family. 
Andrew Thomas (Vice Chair)

I was brought up and schooled in Surrey. Following a career as a nurse in paediatric cardio thoracic medicine, I attended theological college at Westcott Houe, Cambridge. Ordained in 2010 I served my curacy at Cookham, Berkshire, which included being the governor of 2 church schools. Following my curacy I took up a post as a Royal Naval Chaplain, attending basic officer training at Britannia Royal Naval College, Dartmouth. In 2014, I became the Rector of five rural parishes on Exmoor in Somerset, where I built a ministry team, and served as a governor of the local church primary school. I came to be the Rector of the West Dartmoor Mission Community at the beginning of the Pandemic in 2020, and as well as being the parish priest for our communities, I'm delighted to be a governor and take an active part in the life of our schools.  
If all this didn't keep me busy enough, I am also a retained Firefighter with the Devon & Somerset Fire & Rescue Service based at Yelverton. My partner Mark and I, share the custody of a naughty Dachshund called Monty.  
Philippa Bellows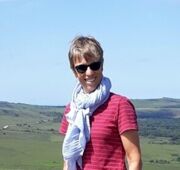 I am currently the assistant curate at West Dartmoor Mission Community. Before ordination I worked as a primary school teacher before becoming a theological educator and university lecturer in teacher education. My doctorate focusses on practical theology from an educational perspective. My academic research centres on education outside the formal environment and theology.
I was born and brought up in Devon and have spent most of my adult life in the Dartmoor area. I'm the mother of three, now adult, children and grandmother of one teenager, one tweenager and a toddler. I have a passion for rural ministry, rural schools and the environment. I am interested in facilitating cohesion between church schools and local communities for the flourishing of children and families.
Phil Gasche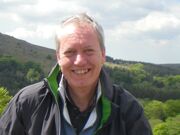 I have been a governor for the West Dartmoor Federation since December 2019. Before retiring, I worked in the IT industry and business within the public and private sectors. I was fortunate that during my career I had the opportunity of working overseas before moving to Devon in 1991. 
My three children attended Meavy school where my late wife was clerk to the governors for many years. Meavy provided all my children with such a well rounded start both in education and in life that I wanted to play a small part in ensuring that today's young people have a similar experience at Lady Modiford's and Meavy schools.  
I enjoy playing tennis, cycling, walking and skiing .
Shirley Herod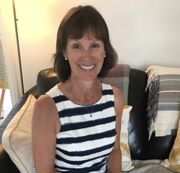 I was born in Halifax, West Yorkshire, and lived there until I went to Keswick Hall C of E Teacher Training College in Norwich, Norfolk. When qualified I remained in Norfolk teaching there for the next 35 years. I taught in First Schools and Primary and my love has always been teaching Early Years and KS1 children. I have a son who is a Surgeon Commander in the Royal Navy and a daughter who is Assistant Principal at Tavistock College. I moved to Devon after my Partner passed away so that I could be near to my family. I have three grandsons, two of them at Meavy and one at Penmoor Nursery. I played in a Senior Netball Team whilst living in Norfolk and enjoy skiing and walking. My other hobbies are gardening and reading, and I love spending time with my grandchildren. 
Alison Rogers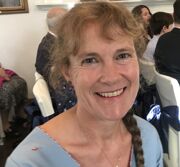 Hi, I'm Alison, a parent governor at Lady Modiford's and Meavy schools. My son, George, joined Lady Modifords in Reception in September 2021, the day after we moved to Devon from Kent!
I became a parent governor here in January 2022.
I am enjoying getting to know the schools and the beautiful Dartmoor scenery. I love walking on the moors with my husband, Ian, and George. Since moving here, I have joined a local Morris dancing side which is great fun. This has taken me to lots of local villages to perform as well as Widecombe Fair, Buckland Abbey and The Royal Cornwall Show.
Statutory Governor Information 2022-23
N.B: Use the slider bar to view meeting attendance figures
Name

Type of Governor

Appointing Body

Role

Term Start

Term End

Registered Interests

Attendance at meetings 22/23

Phillippa Bellows

Foundation

Trust

Ethos

16/11/21

15/11/25

Minister of religion: Assistant curate West Dartmoor Mission Community

5 of 6

Maddy Carr

Parent

Parents/carers

Safeguarding

01/07/22

30/06/26

Teacher at a local school

6 of 6

Suzy Dyter

Ex-officio

Trust

Headteacher

01/09/23

n/a

None

n/a

Phillip Gasche

Foundation

Trust

Operations

English

16/12/19

15/12/23

None

6 of 6

Shirley Herod

Foundation

Trust

Early Years Foundation Stage

08/02/21

07/02/25

None

5 of 6

Sarah Reid

Staff

Staff

03/10/23

02/10/27

None

n/a

Alison Rogers
Parent
Parents/carers
Wider Curriculum
27/01/22
26/01/26
None
5 of 6
Kirsty Sidgreaves
Foundation
Trust

CHAIR of Governors

Maths

10/12/22
09/12/26
Sid and Tumble business owner
4 of 6
Andrew Thomas
Ex-Officio
Diocese

Vice Chair

Wider Curriculum

n/a
n/a
None
4 of 6
Governors who have left in the last 12 months
| | | | | | | | |
| --- | --- | --- | --- | --- | --- | --- | --- |
| Name | Type of Governor | Appointing Body | Start date | End date | Reason | Registered Interests | Attendance 2022/23 |
| Sarah Milne | Foundation | Trust | 02/03/23 | 27/11/23 | Work commitments | Self employed court and parliamentary reporter; Adventus transcription Ltd, Councillor @ Burrator Parish; | 1 of 3 |
| Nuala McDermott | Staff | Staff | 10/11/22 | 11/05/23 | Left setting | None | 2 of 3 |
| Louise Scott | Headteacher | Trust | 01/09/21 | Mar 2023 | Left setting | None | 1 of 4 |
Board's Diversity
The board believes that it is important that we reflect the diversity of the communities we serve. Diverse boards promote inclusive school environments and provide diverse role models for staff and young people. We collect data on the diversity of the board, including age, ethnicity, and gender and we use this data to inform our recruitment and training needs, ensuring there is always a diverse range of perspectives around the table to support robust decision making. We do not publish diversity data online as individual governors could be identified and we have a legal obligation to protect their personal data.